Air Pollution and Multiple Sclerosis?
Wednesday, July 5th, 2017 at 9:50 am
Is there a direct link with Air Pollution and Multiple Sclerosis?
Can Air Pollution cause MS or cause our flare-ups?
I've lived with MS for almost 30 years and as many of my fellow MS sufferers, I'm always looking at ways to lessen exposures to toxins, what can cause exacerbations, or what might be at the root cause of this life changing disease.  One thing I've studied for many years is indoor air quality and products that could help me achieve clean air in different environments. Anyone wanting a healthier life must also be mindful of what we breathe. The air outside and indoors is packed with harmful toxins and chemicals that can affect our health, our central nervous system, and especially our MS.
A report from the Journal of Toxicology in 2012,  showed that Air pollution can affect the central nervous system and can damage brain structures or lead to a predisposition to neurological diseases. With air pollution, there is a direct attack on our Central Nervous System and that can start the demyelinating process. As any MS sufferer knows, when the myelin is broken down and stripped away, we have challenges like Multiple Sclerosis. You can investigate all about MS, it's signs, and symptoms here.
Air pollution should be a major concern for everyone.  There are many industries at fault for polluting the air – think about the companies with big smokestacks pouring polluted air out over the skyline on a daily basis, we see all the cars and trucks on the roads. There's radon, carbon monoxide, volatile organic compounds (VOC's), we even have air pollution from chemical pesticides like Roundup – from the ever dangerous Monsanto – being used on a daily basis that is causing many of our air quality issues.
Yes, Outdoor air pollution is a major health concern, but an even bigger concern for us is our indoor air quality.  The EPA estimated that we spend about 90% of our time indoors (think about the kids playing video games, being on the computer, everyone is on their phones, watching more tv – like no other time in history.) Indoor air quality can be up to 5 times more harmful than outdoor air due to mold, mildew, dust mites, off-gassing from paints, carpets, wood floors, granite countertops, furniture made from pressed or particle board,  radon,  air fresheners, candles, laundry detergent, fabric softeners and sheets, household chemicals and cleaning agents, even personal care products.  Homes are built so efficiently now that they trap all the chemicals inside, so there's no escaping the constant bombardment of these toxins.
According to the World Health Organization (WHO) indoor air pollution and air quality are listed as two of the world's worst toxic pollution problems.  In 2014 air pollution caused the deaths of around 7 million people worldwide. People of all ages living in high pollution areas are at increased risk of different neurological disorders.  Again, Air pollution is known to cause damage to the Central Nervous System by altering the blood-brain barrier and can start the demyelinating process.
The good news is that we can protect ourselves from many forms of Air Pollution: 
1 – Get a whole-home air purifier.  I've been using an air purifier since 2001. I also use one when I travel, for the car, on airplanes and especially in hotel rooms.
2 – Use a HEPA vacuum cleaner that will prevent the spreading of pollutants each time you vacuum – (which needs to be on a regular basis to also help your air quality.)
2 – Use organic or all natural cleaning products.
3 – Use Low VOC or no VOC paints.
4 – Use organic personal care items like shampoo, conditioner, hair spray, lotion, deodorant.
4 – Buy Air purifying plants – According to NASA – Bamboo Palm, English Ivy, Gerber Daisy, Snake Plant, Chrysanthemum, Ficus, Azalea, Aloe Vera, Philodendron.
5 – Change Heating and Air conditioning filters frequently.
6 – Stop smoking and don't allow smoking around you or in your home/car.
7 – Stop using aerosol sprays.
8 – Air out clothing received from dry cleaners.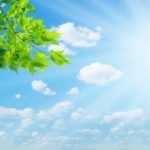 When I started on my journey to beat MS in 2001, I looked at the body as a whole. We must look at what we breathe, what we eat, what we absorb, even how we think. The mind, body, spirit connection to our healing is key. Thre isn't one specific thing that gave us MS and we must look at a culmination of different ideas and techniques for us to heal.  Air quality if one part of our health that we must understand in order to focus on lessening our toxic load in our air to help our immune system, our central nervous system, and inevitably our MS.
Decide what ways you're going to start cleaning up your air now so you and your family can breathe easy!
If you're looking for more holistic and natural ways to beat your MS, you'll want to check out my book "Waking Up From MS – My Journey to Health, Healing, and Living Symptom-Free." It details my almost 30-year journey with MS and how I am now healthy, strong and symptom-free!
To our health!
Kellie Alderton
If you want to learn more about healthy living and green technologies, check out my products page at www.myvollara.com/kga
You can also follow me on twitter @kelliealderton or my FB page Waking Up From MS where I share insights and information for everyone dealing with MS.
Tagged with: Air Pollution and MS • Alternative therapies • Healthy Living with MS • HOLISTIC TREATMENTS FOR MS • Living Symptom free with MS • Multiple Sclerosis • MULTIPLE SCLEROSIS CURES • NATURAL CURES TO MS
Filed under: M.S. Wellness & Healthy Living
Like this post? Subscribe to my RSS feed and get loads more!