Friday, January 17th, 2014 at 11:42 am
 BABY, It's Cold Outside!!!!
It's very interesting and ironic. As I sit here today finishing this article, I started to feel my fingertips and nose getting colder! So I walked to my closet and put on my husbands big Flannel hoping that would help. Well, no luck, turns out the heat is out!!! Waiting right now on the repairman and thinking how funny life can be as it looks like I'll be taking my own advice today for staying warm!
Can any extreme temperatures cause an MS flare-up? I'm not sure where you're located, but we're now in full winter mode in Chicago. That means hat, gloves, scarves, ear muffs, snow pants, boots, you know, anything to beat the extreme cold. "BRRRR" seems to be my go-to word for the past few months and for anyone that knows me, Yes, comparisons of Chicago and Antarctica are definitely on my mind!  
Were you one of the millions of MS sufferers who were counting down the days for cooler weather?  Me too! Yes, heat and humidity can be very disruptive and cause minor, temporary flare-ups of our MS symptoms during the summer months, but did you know some people also have challenges during the winter months? It's less common, but still can affect those of us with MS?
Some people do report worsening of symptoms just as much in the coldest part of winter as they do in the hottest months of summer!  You might be wondering if we can use ice, cold showers, cold compresses or cooling vests to cool down during the summer, why would the cold negatively affect us now, why is this different? The truth is that any drastic changes in temperature either hot or cold can have an impact on us.
Things you may experience due to the Cold:      
Fatigue
Spasms
Joint and muscle pain
Muscle stiffness
Numbness and tingling
The good news is, just like in summer months, there are things we can do to protect ourselves against the cold.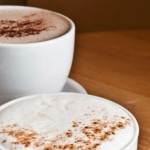 Make sure your house is properly insulated, check around doors and windows for any pesky drafts, there are plenty of low-cost ways to seal them.  While you're in, you can use a heating pad, blankets, extra clothing. Some people find warm showers or baths may relieve some of the stiffness, aches, and pains. (Be careful to not become overheated!) You can also warm up with a nice cup of soup, tea or coffee.   
If you have to be out in the elements, try layering clothing to keep heat from escaping, protect your head and use hand or feet warmers. Also be sure to use any walking devices or aides to help you outside when your muscles can become stiff or slow to respond. Just like the summer months, it's very important to stay hydrated, make sure to continue drinking enough water, people tend to think just because it's cold outside you can't become dehydrated. Dehydration can also cause or complicate many of the above symptoms.
As I've said before, our minds are extremely powerful and I'd like to say it's as easy as thinking Warm thoughts of summer to beat the cold, but your best line of defense is to be prepared for the elements, listen to your body, and seek assistance if needed.  You can learn more about MS in All About MS and Resources to help you on your journey! Enjoy!
If you have found this article helpful please share. As always, I look forward to and appreciate your feedback!
To our Health!
Kellie
If you want to learn more about healthy living and green technologies, check out my products page at www.myvollara.com/kga
You can also follow me on twitter @kelliealderton or my FB page Waking Up From MS where I share insights and information for everyone dealing with MS.