Massage Therapy For Multiple Sclerosis
Friday, April 28th, 2017 at 12:56 pm
Massage Therapy Benefits for Multiple Sclerosis
Have you tried massage therapy for dealing with your Multiple Sclerosis?
In my book "Waking Up From MS – My Journey To Health, Healing, and Living Symptom Free – I have a chapter focused on "Creating The Best Body." In that chapter I look at many different therapies to ensure our health and healing. In my almost 30 years of living with MS, I've turned to chiropractic care, acupuncture, mediation and mindfulness, exercise, and one of the most enjoyable treatments I've used is Massage Therapy. On this journey to heal my body from the devastating affects of MS, I have sought out many alternative and holistic treatments that could repair my body on the cellular level without drugs.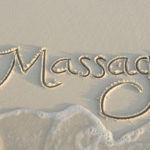 The most common types of massage:
Swedish Massage – This is a gentle form of massage that uses long strokes, kneading, deep circular movements, vibration and tapping to help relax and energize you. (I prefer Swedish massage as I find it to be the most relaxing)
Deep-tissue massage – This massage technique uses slower, more forceful strokes to target the deeper layers of muscle and connective tissue. I always hated the deep tissue massage, I'm all about relaxation!
Sports Massage – This is similar to Swedish massage, but is geared toward people involved in sporting activities. This can be used to help prevent or treat injuries. Many people use it to prepare themselves for sporting events.
Shiatsu – This massage technique uses fingers, hands, and elbows. This type of massage is used to stimulate different acupressure points throughout the body, it also helps with the flow of energy. No oil is used so people can remain fully clothed. (loose clothing is best)
Reflexology –  This involves applying pressure to the hands, feet or ears to produce changes in areas that are connected to specific body parts and organs. Applying pressure to any of the reflex areas, will remove energy blockages and promote health, and healing in the related body parts and organs.
Myofascial Release –  This technique involves applying gentle sustained pressure into the Myofascial connective tissue (trigger points) in the body to eliminate pain, loosen muscles, and restore range of motion.
Raindrop Technique – The Raindrop is a technique developed by Gary Young, the founder of Young Living Essential Oils, which is an application of highly antimicrobial essential oils directly to the spine with effleurage (finger stroking) techniques to distribute healing energy throughout the body.
PHYSICAL BENEFITS OF MASSAGE THERAPY
Massage Therapy has many physical benefits. It will boost your immune system, calm the nervous system, lower blood pressure, slow respiration, reduce chronic pain, loosen tight muscles, stretch connective tissue, increase red blood cell count, improve muscle tone, speed-up recovery from injury, reduce tension headaches, increase tissue metabolism, decrease muscle deterioration, speed recovery from illness, increase range of motion, speed elimination of metabolic waste, increase blood and lymph circulation, stimulate release of endorphins, reduce swelling, improve posture, and improve skin tone.
MENTAL AND EMOTIONAL BENEFITS OF MASSAGE THERAPY
Massage Therapy has many mental and emotional benefits. It will reduce stress, improve sleep quality, improve productivity, induce mental relaxation, improve concentration, reduce anxiety, enhance self-image, provide a sense of well-being and nurture emotional growth. This is something that all MS sufferers must be mindful of as our mental and emotional health goes hand in hand, many times, with our disease activity.  
I absolutely love Myofascial Release in tandem with a Swedish massage. I recommend getting massage therapy at least twice a month. I noticed benefits from my massage therapy right away. It gave me a sense of calm and peace, but at the same time it's invigorating since it helps circulation and blood flow throughout the body. Remember, on this journey with MS we must stay focused on healing, repairing, and restoring our bodies. Anything we can do that will lessen inflammation and help build our immune system will have lasting affects.
Massage Therapy gives physical, mental, and emotional benefits. As you see from the list above, you have many different massage therapy options and your massage therapist can help find the one that's right for you and also help you deal with whatever health challenges that come up due to your MS. Check out my MS Resources page to learn more about important health related information.
I always say, our mind, body and spirits are connected and we must focus on each of those areas to take back our health. We have plenty of tools and resources to help us on our journey. Massage Therapy is one way to get you on the path to health and healing.
To Our health!
Kellie Alderton
If you want to learn more about healthy living and green technologies, check out my products page at www.myvollara.com/kga
You can also follow me on twitter @kelliealderton or my FB page Waking Up From MS where I share insights and information for everyone dealing with MS.
Tagged with: Alternative therapies • Holistic care for MS • HOLISTIC TREATMENTS FOR MS • Living Symptom free with MS • Massage Therapy • MS AND ORGANICS • MS Cure • MS INFORMATION • Natural Cures for MS
Filed under: M.S. Wellness & Healthy Living
Like this post? Subscribe to my RSS feed and get loads more!