My MS Story
My Multiple Sclerosis Story, The Reason Behind "MS FREE For ALL."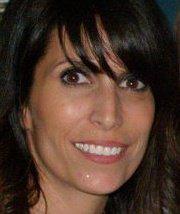 In 1988 I was diagnosed with RRMS, at 17 years old, when I was a senior in high school. I had Optic Neuritis, loss of balance, pain and numbness in my limbs and extreme fatigue. Back then we really knew nothing about MS. I was told by my pediatric neurologist that there would be a cure in 5 years. Yes, he said 5 years! Well, I'm now 46 years old and I believe we're no closer to a cure today as we were back then through traditional MS protocols. I know that is not going to be a very popular statement, but it's what I believe!  I am healthy and strong right now, not because of anything the medical community did for me, but by taking charge of my health, seeking out people, ideas, healthy products, and acquiring knowledge of alternatives to stay healthy and not let Multiple Sclerosis control my life.
I want this blog to be a resource for all my MS friends, their family members, or anyone interested in learning more about Multiple Sclerosis or dealing with autoimmune or other health challenges. I wasn't always an advocate for MS, in fact, at times over these past almost 30 years I've felt so out of control!  I feel now after dealing with MS all these years and being in a healthy state of mind, with a healthy lifestyle, and a good support group around me, I am hoping to inspire and help others. I have been on a journey to learn more about this disease, how we can live with it, treat it, and finally beat it once and for all.
My MS Story Will Provoke….
I know there may be naysayers, people that will say I'm foolish for thinking we can be healthy and strong with MS, but we have far too much information and resources available that show us how to effectively live a healthy and productive life with MS.
My MS Story Has A Purpose…
I'm not a physician. I'm a human being who has dealt with Multiple Sclerosis and has said there must be a "BETTER WAY." My heart truly hurts for others that are hurting from MS, to their loved ones and to those that are taking care of them; as I know the struggles you are having, the ups and downs, the trials and errors, the pain and the strength we all must have to endure this disease. My hope is to unite the MS community in an attempt to share knowledge, ideas, and a world MS FREE FOR ALL! I've just published my first book called "Waking Up From MS – My Journey to Health, Healing, and Living Symptom Free!"  This book shares all my ideas, not only about MS, but how to heal the body as a whole. It details my journey from diagnosis to now living symptom free. I hope it can be a benefit to others and give HOPE!