Sunday, April 9th, 2017 at 7:04 pm
Acupuncture and MS
In my new book "Waking Up From MS – My Journey to Health, Healing, and Living Symptom Free" I focus on treating the body as a whole and the mind, body, spirit connection to healing. I have a chapter dedicated to "Creating the Best Body" while living with MS. I believe acupuncture is an important part of that process.
The MS Society describes acupuncture as one form of traditional Chinese medicine. It's based on a theory about body functioning that involves the flow of energy known as qi ("chee") through fourteen pathways called meridians throughout the body. Acupuncture involves stimulating specific locations on the skin, usually by inserting thin, disposable metallic needles into points along the meridians in the body in order to alter the flow of energy. According to the theories of Chinese medicine, disease results from an imbalance or disruption in the flow of energy between the opposing forces of yin and yang.
I looked into acupuncture while I was receiving chiropractic care, and I learned that acupuncture can stimulate and balance the body and immune system.
Acupuncture is considered an alternative therapy for dealing with MS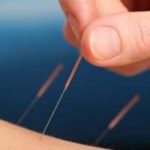 Now, I do need to state that all of my MS doctors told me to avoid chiropractic care, acupuncture, and even supplements; they said they would stimulate my immune system. I asked the doctors – How can I ever be healthy if I'm constantly suppressing my immune system, which is the theory behind traditional MS protocols? They had no answer. If I had followed their protocols, I would still be sick, having frequent relapses.
When you look at the human body certain things make sense. Doing everything to repair the immune system is what I started to focus on. I've always believed that once your immune system is healthy and functioning properly, it's healed, and I could be healed too.
According to the National MS Society, many MS sufferers use acupuncture for the relief of pain, muscle spasms, numbness, tingling, fatigue, depression, anxiety, and bowel and bladder symptoms. It can also help regulate our immune system, provide mental clarity, stress release, and improve our overall quality of life.
Some people may notice immediate, positive results from acupuncture while others may notice symptoms or issues worsen a bit after, this means for some people that your body is going into "healing mode" and things may get a bit worse before they get better. I believe it's important to stay consistent with all treatments and things will most likely subside. Now, I know in my own experience that the times I felt a little pain was when I was having the most health challenges.
The benefits you can receive from acupuncture are amazing, and that is the one thing I turned to in the beginning of my journey to start the process of healing.  I did acupuncture for many years to help my body get into alignment and in sync, and I use it today to keep my body that way. I believe acupuncture helps our mind, body, and spirit through each course of treatment and I believe it was a catalyst in me now living symptom free.
Acupuncture can relieve many of our MS symptoms
In studies, scalp acupuncture was used on MS patients suffering from: stabbing and burning pains, paralysis, dizziness and vertigo. The Southwest Rehabilitation Hospital and National Healthcare Center in Albuquerque, N.M.* did a study that used scalp acupuncture on 16 patients with limb pain. After only one treatment per patient, eight of the 16 patients instantly showed significant improvement (49 percent), six patients showed some improvement (38 percent), and only two patients showed no improvement (13 percent), thus yielding a total efficacy rate of 87 percent.
There are many different ways to use acupuncture to treat MS.  I've used acupuncture in my scalp and throughout the body. As I've been dealing with my MS now for almost 30 years, I have really focused on many different holistic and alternative therapies to aid in my healing. Just as one thing didn't give us MS, there won't be one specific thing that heals us.  My mantra – "A Healthy Immune System equals A Healthy Body." So we need to do everything possible to help facilitate a healthy, properly functioning immune system. You can check out more information on health and healing under my MS Resources and Links.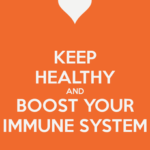 We know acupuncture is an important part of our healing and I believe it is something you should thoroughly investigate.
I would love to hear your own stories about using acupuncture.
To our health!
Kellie Alderton  
You can learn all about my MS story and the reason I started this blog.
If you want to learn more about healthy living and green technologies, check out my products page at www.myvollara.com/kga
You can also follow me on twitter @kelliealderton or my FB page Waking Up From MS where I share insights and information for everyone dealing with MS.
 (*http://www.acupuncturetoday.com/mpacms/at/article.php?id=31710)