Monday, May 20th, 2013 at 9:05 pm
Vitamin D – Is it the Multiple Sclerosis Miracle?
Vitamin D may be one of the most important nutrients to heal our bodies, not just from auto immune issues like Multiple Sclerosis but even cancers. Vitamin D deficiencies run rampant now – especially in Americans. It's interesting that Auto Immune diseases, illness and cancers do too. Vitamin D levels are steadily declining, specifically in the U.S., as children and adults spend less time outdoors.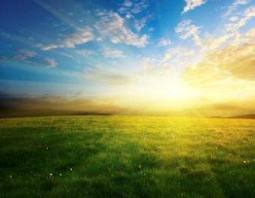 Studies conducted by researchers at the University of Oxford and another conducted at the New Jersey Medical School and even the Mayo Clinic have suggested that maintaining adequate levels of Vitamin D may have a protective effect and lower the risk of developing Multiple Sclerosis. Vitamin D may even lessen the frequency and severity of our MS Symptoms. When you're having an exacerbation, your Vitamin D levels may be almost non-existent! Of course more research is needed to assess these findings, but I believe what's been revealed is groundbreaking and as research continues around the world I grow more hopeful and optimistic each and every day about its benefits to the MS community! When Vitamin D levels are optimized it may help prevent many types of Cancers,  Cardiovascular Disease, Diabetes,  Osteoporosis, Infections, Rheumatoid Arthritis. Any doctor can order a Vitamin D level test and it's important to find out where you are currently so that you have a reference point in tracking your levels. Screening for vitamin D deficiency is especially important for African-Americans and other ethnic groups with dark skin, due to the decreased natural production of Vitamin D from sun exposure.
The link between Vitamin D and MS is strengthened by the association between sunlight and the risk of MS. The farther away we are from the equator, the higher the risk of MS. Sunlight is the body's most efficient source for Vitamin D. An effective way to get your D levels up is spending 10-15 minutes a day (mornings are best) in direct sunlight with the least amount of clothing on.  The more skin exposure the more D that is produced. Don't worry about staying out longer thinking that you'll get more D, that's not how the body works.
Supplementing your Vitamin D is very important and can be a great benefit. The Mayo Clinic and even in Swedish studies they've shown that the recommended daily allowances are no where near the levels we need if we are to combat Multiple Sclerosis and other illnesses. I take 8000 IU's a day of Vitamin D3 with K2. During the summer months I take 4000 IU's. You can also do your own research at the Mayo Clinic website as they have an reference guide for Vitamin D dosing correlated to your specific disease or symptoms. (As always talk with your trusted health care provider before starting any type of supplement.)
The more I research, the more amazed I become! This is just the tip of the iceberg as to how AWESOME Vitamin D is for our bodies, our immune systems, and especially our Multiple Sclerosis!
To Our Health!
Kellie
 If you like this story please share! Knowledge is power and we're building a platform to an informed MS community!